Only selected partners - Safety and quality guaranteed
Your group is small: about ten to fifty people ?
Or much larger: about a hundred people?
You wish to organize a private or professional event in Barcelona for leisure or business?
You have come to the right place!
Barcelona is the ideal location to surprise your guests or your network: the beauty and cultural richness of a city that is unique in the world, combined with the excellent know-how of its event service providers.
To facilitate your research and organization - Barcelona.com - has selected for you the best service providers in order to:
Save time in your selection process
To avoid unpleasant surprises with providers chosen by us.
Our partners for small groups are specialized in:
Wedding planner in Barcelona
LGBT events
Boats events
Team building for small companies or private groups
Our partners for larger groups are specialized in:
Corporate events
Professional Congress Organizer
VIP Events
Incentive trips in Barcelona
Team buildings for big corporations
Gymkhanas
You have an idea but you can't find the right event provider in Barcelona?
Just ask us, we will find it for you!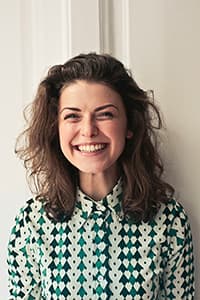 Hello, my name is Maite!
Our local team helps any small or large groups planning to come to Barcelona.
Please, use this form to tell us more about your request:
We'll contact you as soon as possible, Thank you!