VIP Travel Barcelona
Barcelona : A dream destination for your luxury stay !!
Barcelona is a fantastic city to visit for demanding VIP travellers - alone, in family or groups. We know its cultural richness with such exceptional monuments as La Sagrada Familia or La Casa Milà. We know its geographical location on the Mediterranean coast, its beaches and its gentle lifestyle. We finally know his appetite for good food and his wonderful nightlife.
A dream destination for your luxury stay in which we offer you to organise each event with all the attention to detail and know-how of the city's best service providers. For years, our experience has enabled us to demand high standards of business ethics and integrity from our partners in your interest.
Today we are proud:
To be able to offer you a wide range of luxury travel services.
To have selected the best partners in Barcelona, capable of carefully studying the smallest details of your trip to make it as smooth and magical as possible.
VIP Travel Barcelona
You need a high quality level of service during your trip to Barcelona. We strive to meet your unique needs.
Here is a short list - not exhaustive - of tailor-made trips, high quality travel services and unique experiences for travellers who wish to visit Barcelona or Catalonia or for business or pleasure.
Barcelona Concierge Services:
VIP private transportation from BCN airport, hotel, countryside..
Luxury accommodation
Personal concierge
Restaurant bookings
Expert local guides
VIP Tickets for events like FC Barcelona match
Personal photographer
Luxury rentals like : vehicles, helicopters, sailing boats..
Barcelona Tours and Experiences with local VIP guides:
Gothic walking tour
Born & Barceloneta walking tour
Gaudi and Modernism
Contemporary architecture
Design tour
Art galleries
Shopping with personal shopper
Museum route
Sporty Barcelona
Camp Nou tour
Bike tours
Tapas & wine tours
Cocktails & Terraces
Wine & Cava tasting tours
Gourmet shops and food markets
Cooking classes
Winery visit
Montserrat & Family-owned winery
Sitges & Uniques winery
Natural tour
Balloon ride
Costa Brava tour from Barcelona
To offer you a truly luxurious experience and not just a trip like any other. Be sure to include: your dates of stay, the number of people accompanying you, some of your preferences and desires. We will take care of everything else!
Contact Us & Get Quote with this form or check our page Barcelona private tours.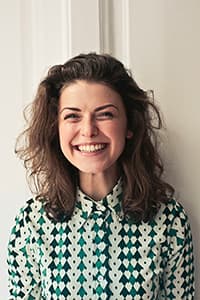 Hello, my name is Maite!
Our local team helps any small or large groups planning to come to Barcelona.
Please, use this form to tell us more about your request:
We'll contact you as soon as possible, Thank you!