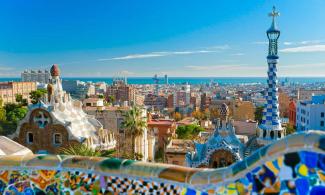 Hostels in Barcelona
Great places to stay at budget prices!
Our tips
To help you choose perfect Hostels Barcelona
Hello backpackers! You have chosen an excellent destination. Barcelona is one of the few cities in Spain that has so many cultural gems and entertainments. Are you seeking a youth hostel in Barcelona as accommodation?
You're right and here's why:
Barcelona is for curious travellers: it's great to find a hostel at the best price, it's even better in such an incredible city that you won't be able to go around all the attractions. From Gaudi's works such as the Sagrada Familia to the narrow streets of the Gothic Quarter... You are only at the beginning of the wonder!
Barcelona is for young people, fun and relaxation: in your hostel you will never be alone... Kitchen area, common rooms: it's the beginning of days full of fun encounters: sea, beach, tapas bars and restaurants, cocktail bars, street food, night clubs, afters and some of the most famous festivals like Sonar and Primavera Sound... Partygoers from around the globe know why they come to the City of Marvels!
Summary
Great quality / price value
Best Hostels in Barcelona
These hostels, 2 star hotels and bed and breakfasts are the ones we really like and highly recommend. Great places to stay at little prices and awesome amenities. Some are quite small and often sold out. Try your chance and book in advance!!
Staying at this hostel was an incredible experience! The cleanliness and the helpful staff made me feel at home ❤️🙂. Carmen was the best host ever, and Anja and Maria were also very friendly.
By Pithman - Oct 2018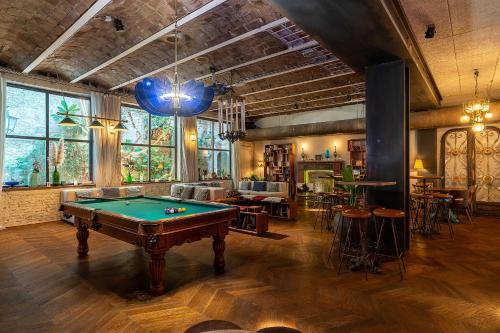 We enjoyed a few days at this hotel to explore Barcelona and it was the perfect place for taking in the city's culture, shopping, and being close to the evening entertainment.
By Kara Lee ( United Kingdom ) - Jul 2023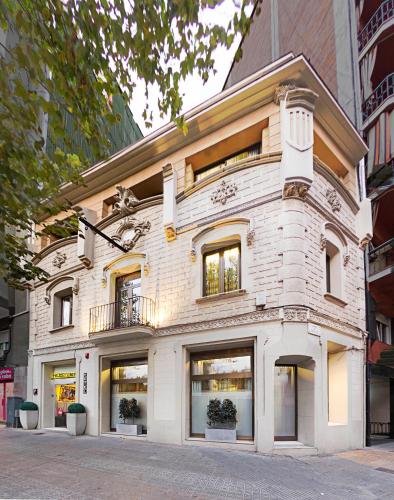 Close to Sagrada Familia
Close to Sagrada Familia, Hostemplo offers rooms and apartments for you Barcelona city break. A modern hostel with new furniture and bathrooms, with friendly staff that will help you in anyway they can.
City centre
Your Hostel Barcelona in city centre
A selection of hostels and low price hotels perfectly located in the city centre. Next to Passeig de Gracià, Plaza Catalunya, las Ramblas, Barrio Gótico, El Born or El Raval will place you in the historic area and heart of Barcelona, at walking distance from best points of interest.
What can we expect?
What can we expect from best hostels in Barcelona?
You can expect from best hostels in Barcelona many great amenities such as: free breakfast, cooking lessons, evening bar, cocktail party, free city tours, bike rental, access to a gym and swimming pool, sunny terraces and facilities like free wifi and free luggage storage. Private room, private bathroom and solo travellers are not forgotten. In few hostels no credit card is needed to book which could be helpful. Finally, whatever your choice, know that you can find youth hostels categorized such as: party hostels, design hostels, boutique hostels, bed and breakfast, guest house..
Hostels and Hostals
What is the difference beetween Barcelona Hostels and Hostals?
Are you looking for a youth hostel in Barcelona Spain but what is the difference between Hotel, Hostel, Hostal and Youth Hostel? There are several types of accommodation in Barcelona.
Let's start with the youth hostels also called Hostels. A hostel in Barcelona offers rooms that are not private, but rather beds in dormitories or collective rooms. Some hostels offer private rooms but this is not the common rule. Youth hostels in Barcelona are very friendly and lively. Meeting places that are increasingly in the spirit of the times and tastefully decorated. An excellent solution for stays at affordable costs, especially for young travelers.
We must not confuse Barcelona hostel and hostal. A hostal in Barcelona is an establishment offering the same services as a hotel without being called one. From a lower category it offers rooms smaller than one-star rooms, each room is private and the cleaning service is also provided on a daily basis. It is usually a good deal, its prices being very competitive.
Finally the hotels, which have no secrets for you, are in compliance with European standards depending on the size of the rooms and their category of services. They are rated from 1 to 5 stars. You can find our selection of hotels in Barcelona centre .
Hostels in Barcelona centre more expensive?
Hostels in the centre of Barcelona are not inevitably the most expensive. Classified according to their distance from the city centre, there are very similar prices between those located in the centre and those a little further away. The hotels in the centre are simply more popular in summer and therefore more challenging to book. Two tips to get the best possible deals during your stay:
For cheap hostels in Barcelona try to make your booking as far in advance as possible.
Don't be afraid to be a little far from the centre, Barcelona is very well served by public transport and metro. Some hostels rent or lend bicycles, it is the ideal solution to get around town.
Hostels near beach
Barcelona Hostels near beach : a good option?
A hostel near the beach in Barcelona is obviously a fabulous option for your holiday accommodation. You can enjoy the sea and the famous chiringuitos (beach bars) during the day and the city in the evening.
There are several famous beaches in Barcelona: Nova Icaria, Bogatel, Llevant...
Our advice is to choose your hostel in the Barceloneta beach area, the closest to the city centre by walking.
Find your hostel near Barcelona's main districts and tourist attractions
Exclusivity
About our Barcelona.com Score
Our selection of hotels in Barcelona and Catalonia are ranked using the work of a dedicated artificial intelligence, combined with our exclusive knowledge of the local hotel stock. This artificial intelligence analyzes data collected from the Internet and various social networks such as traveler reviews, availability confirmed by our partners, prices, booking popularity, location and personal preferences of users. The final average displayed is exclusive to Barcelona.com, Inc.
About Barcelona.com hotel reservations
Since 1996 Barcelona.com has specialized in hotel reservations in Barcelona and Catalonia, Spain. We help and advise you to find the most suitable hotel for your stay in the Catalan capital. Our choice of accommodation is based on our knowledge of the city and your comments and experiences. Barcelona.com is also a guide to visiting Barcelona. We also offer you all the entrance tickets for all the museums and monuments of the city. We answer all your questions, so don't hesitate to ask for our advice!