Gay Tours Barcelona
Gay friendly Barcelona - A huge gay scene !
You want to organize a stay for yourself or your LGBTQ group in Barcelona! You are on the right page! Barcelona.com has, as partners, the best organizers of Gay Tours in Barcelona!
Barcelona is a gay friendly as well as very open minded city.
Known for its fabulous monuments such as the Sagrada Familia, for its energetic cultural life, for its creators, especially in design and fashion, for its young restaurateurs, its tapas and cocktail bars, its beaches... The Catalan capital is also a great place for its gay scene. Here LGBTQ people are not only welcome but they are actively involved in the evolution of the city. Hotels, restaurants, bars, saunas, clubs, shops all contribute to this effervescence. It is also major celebrations or events such as the "Barcelona Pride" that punctuate the Gay Barcelona! Like the district of L'Eixample, nicknamed "Gaixample" or "Gayxample", this diversity has spread throughout the city and then throughout Catalonia, starting with Sitges with the "Sitges Bear Week" and "Carnaval Sitges".
But you already know all this and you want to enjoy it with your LGBTQ group or make new friends!
Best Gay Tours Barcelona - We have selected for you the best organizers of LGBTQ stays in Barcelona. They will understand your needs because they reflect their customers: diverse and aware of all kinds of requests.
Our LGBTQ travel agencies can provide you with services in Barcelona and throughout Catalonia and customize your stay:
Partners capable of meeting the needs of single gay traveller, couples, families, small or large groups.
Your stay will include all the good spots in the city: bars, restaurants, clubs, dance clubs, afters, saunas, gay beaches, massage, gyms, shops.
No limit even cruise clubs are listed.
Private gay night tours.
For "gay group tripes" we will be able to organize for your fantastic journey to Barcelona Gay Pride or to Sitges Bear Week and Carnaval Sitges.
Arrange a simple stay in Sitges
Plan a gay cruise in Mediterranean sea for solo or groups!
Find and book for you or your group the most appropriate hotel for your stay according to your budget in Barcelona: luxury hotels - medium range or budget.
Find and book the best hotel in Catalonia for your stay, always according to your budget, from luxury to mid-range or budget hotels.
Find other accommodations like Apartments, Hostels or B&B.
From now on, simply formulate your request (your profile, your type of group, your wishes, your budget and the time of your stay) Our partners will grant your wishes, simple or most complicated, without any stress and most of all in complete freedom!
Gay travellers, Contact Us & Get Quote with this form!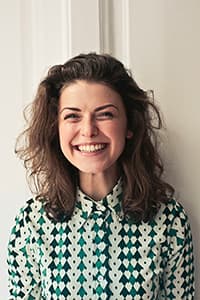 Hello, my name is Maite!
Our local team helps any small or large groups planning to come to Barcelona.
Please, use this form to tell us more about your request:
We'll contact you as soon as possible, Thank you!