Notice to travellers coming to Barcelona
LATEST NEWS:
Tourism is allowed again in Spain and Catalonia. You are welcome!
Barcelona is no longer confined but sanitary rules are still in force throughout Catalonia, we explain everything in the following pages: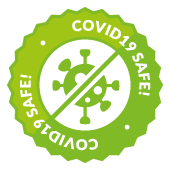 Practically all the tourist monuments are open in Barcelona. Standards of distances have been established to comply with the health rules "Covid Safe".
They are indicated on our website by a logo "Covid Safe" on all monuments concerned.
For any other information, please use our contact page.
Thank you and we hope to see you soon in Barcelona!
#keepsafe
The Barcelona.com team