L'Òstia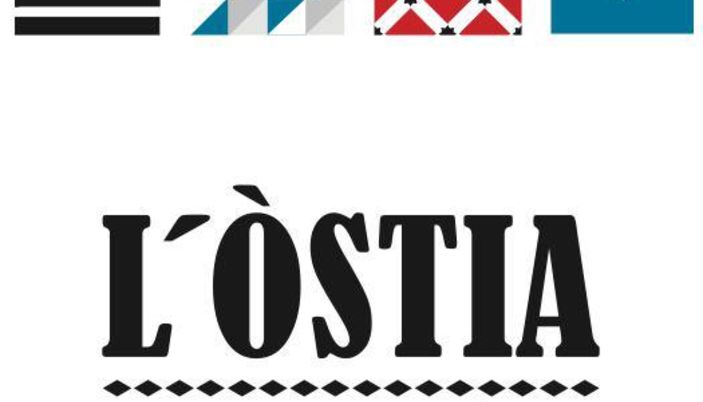 Traditional tapas & tapas "nouvelle cuisine"!!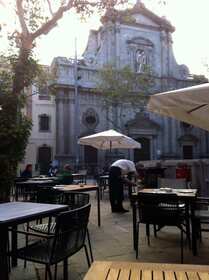 Jaume and Sebas have travelled the world to learn their trade and Spain to find the taste of best tapas and Spanish savours. Today they are back in the district of their childhood and of their ancestors, also restaurant owners, the district of L'Òstia (the old name of Barceloneta).
The place: a beautiful terrace on a splendid square and a superb restaurant few steps away from the Barcelona beach.
The menu: traditional tapas for the purists but also tapas "nouvelle cuisine" because we are in Barcelona!!
It is sublime. Hard to choose but do not miss:
« Parmentier con hígado de pato, yema de huevo y trufa" (Parmentier with liver of duck, eggflip and truffle). "La bomba de la Pepa" - 1.60€ (a surprise). "The Mini hamburguesa de rabo de buey" -7.90€ (a mini hamburger of ox tail). Or the "Mini steak-tártar con polvo de parmesano" - 7.80€ (a mini steak tartare with the Parmesan chips).
Opened from the morning to the evening: ideal!
L'Òstia
Plaza de la Barceloneta, 1-3

,

08003

Barcelona

,

Spain
Area:
Barceloneta
Website:
L'Òstia - Barcelona
Opening hours:
Monday to Sunday from 10am to 11:30pm
Prices:
10 to 30€
Phone:
+34 932 21 47 58
Metro/Bus:
Barceloneta
Barcelona metro map