Van Van Market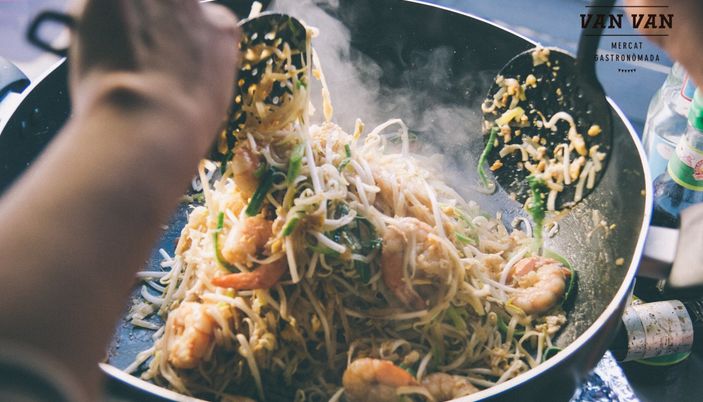 A perfect weekend!
Foodies on your marks! The next Van Van Market is certainly not in a very long time.
Real success in Barcelona, the gastronomical markets follow one after the other in summer period. Van Van Market, one the most known, organizes a monthly appointment until the end of November. The concept is that of a "Mercat Gastronòmada" a "gastronomical nomad market" i.e. meeting during one weekend all of best the food trucks of Barcelona.
The occasion to discover culinary "slow food" specialities from around the world: Mexico, China, Thailand, Peru, Catalonia… And of drinking local drinks like beer.
Make a stop at Rooftop Smokehouse or Edge Brewing about which we spoke recently.
Discover the next market on their website!
Van Van Market
Every time in a new place in Barcelona, once a month!

,

Barcelona

,

Spain
Area:
Barceloneta
Email:
info
SPAMFILTER
@vanvanmarket.com
Website:
Van Van Market - Barcelona