IVF (in vitro fertilization) in Barcelona
Becoming a mother or have another baby in Barcelona. An often complicated and always expensive dream in many countries when it involves in vitro fertilization techniques.
Spanish law and the high qualification of hospitals and private clinics in Barcelona will certainly be the cure for your quest.
In vitro fertilization (IVF), artificial insemination, egg donation, sperm donation, intra-cytoplasmic sperm injection, preimplantation diagnosis .
Doctors are there to answer all your questions, help you in your pregnancy and support you throughout your care.
In this section Barcelona.com has selected some of the best kknown the in vitro fertilization services premises in Barcelona and Catalonia.
Have a good stay and good care!
We Recommend >> Must-sees in Barcelona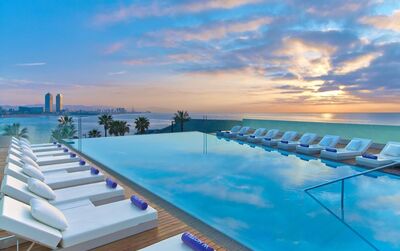 The ideal hotel for your stay
Whether you are looking for a family or a business stay or just for a weekend, we have selected for you the best hotels in the city to choose from. All categories at all prices. But also the bargains according to your travel dates. Have a good stay!
Best City Tour: One single ticket, 3 routes and 45 stops!
Discover city sightseeing at your own pace with our selection of Hop-On Hop-Off bus tour tickets. An extraordinary and economic way to make the first connection with main tourist attractions.
Unlimited access to public transport
Enjoy unlimited access from 48 to 120 hours to Barcelona's public transport: Metro, bus (TMB), urban railway (FGC, Zone 1), Montjuïc funicular, tram (TRAM), regional railway (Rodalies de Cataluny) + 1 round trip from the airport to the city center. Only excluding NitBus, Aerobus & hop-on hop-off.
Your comment has been recorded and will be published after moderation.
Close