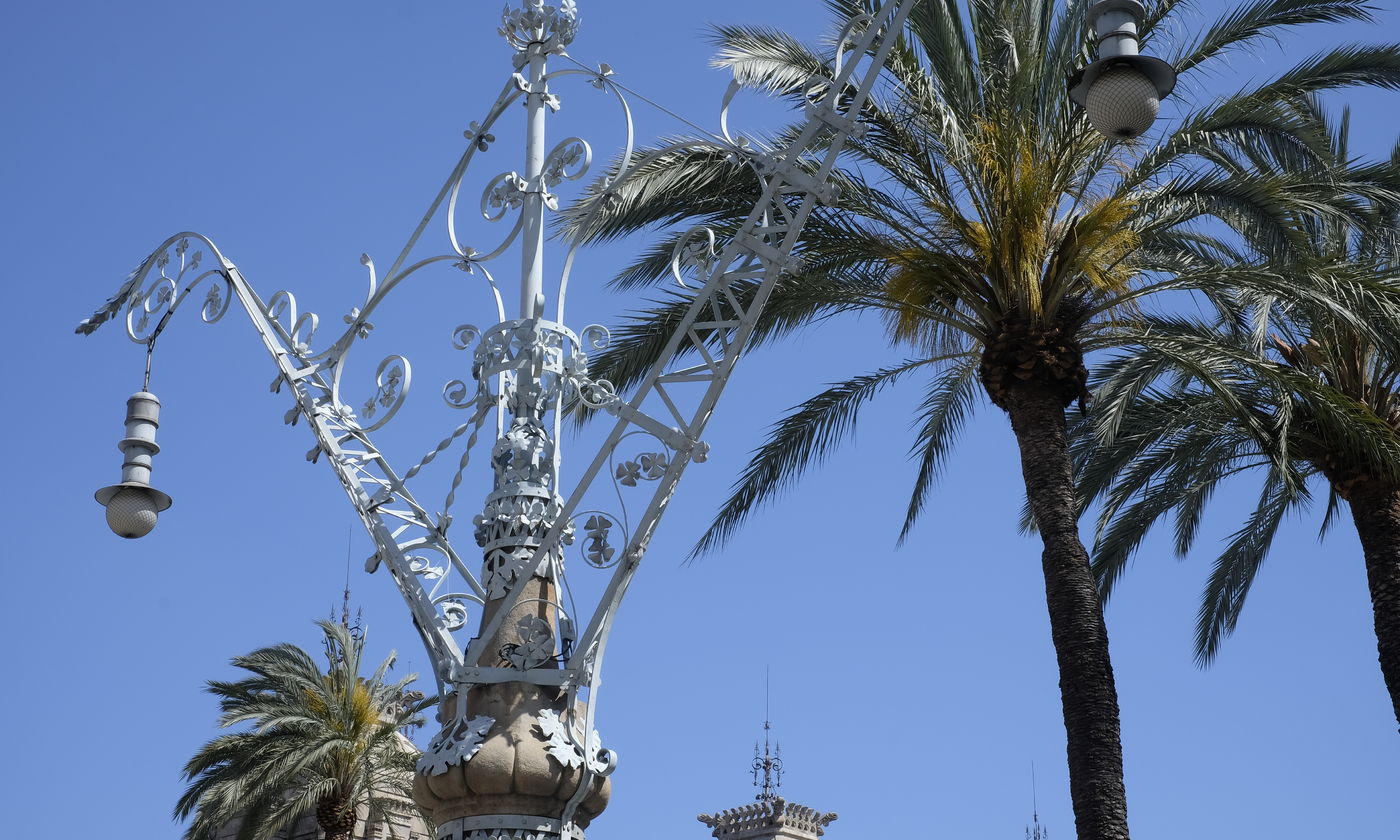 Traditions in Barcelona: Sardana, Castellers, Catalan identity, Bilingualism
First tradition in Barcelona amoung many : The Sardana
The Sardana is Catalonia's national dance. Its name comes from Catalan occupation of Sardinia
The Sardana
At many festivals, you are likely to see circles of people dancing the sardana, Catalunya's national dance, and one which resembles no other Spanish dance. Its origins are thought to lie in the graceful dances of ancient Greece. One theory is that the Greeks introduced the dance during the period in which they maintained trading posts on Catalunya's northern shores thousands of years ago. Others insist that the sardana was not practiced here until the fifteenth-century Catalan occupation of Sardinia, hence the name. In any case, the sardana in its present form emerged during the Renaixença (the 19C. Catalan renaissance) and it has becomea symbol of national identity.
Sardana dancers link hands with raised arms, forming circles which grow bigger and bigger as more people join in. Traditionally, couples can join in at any point, but cannot cut in between a man and his partner on the right. When the circle gets too big, the dancers form more circles. People of all ages and ranks in life join hands and dance as if to emphasize that whatever their differences, they are first and foremost Catalans. The spirit of unity generated by the sardana is truly impressive. An extremely disciplined dance, the sardana calls for exact movements and expert timing, provided by a leader in each circle. For this reason, unless you think you've really got the knack, it's generally inadvisable for visitors to join in - one wrong move can put the entire circle out of step.
Others traditions in Catalonia:
We Recommend >> Must-sees in Barcelona
The ideal hotel for your stay

Whether you are looking for a family or a business stay or just for a weekend, we have selected for you the best hotels in the city to choose from. All categories at all prices. But also the bargains according to your travel dates. Have a good stay!

Best City Tour: One single ticket, 3 routes and 45 stops!

Discover city sightseeing at your own pace with our selection of Hop-On Hop-Off bus tour tickets. An extraordinary and economic way to make the first connection with main tourist attractions.

Unlimited access to public transport

Enjoy unlimited access from 48 to 120 hours to Barcelona's public transport: Metro, bus (TMB), urban railway (FGC, Zone 1), Montjuïc funicular, tram (TRAM), regional railway (Rodalies de Cataluny) + 1 round trip from the airport to the city center. Only excluding NitBus, Aerobus & hop-on hop-off.

25/10/2023

FC Barcelona

VS

FC Shakhtar Donetsk

UEFA Champions League

Wednesday

October 25th 2023

- 18:45

Olímpic Stadium Lluís Companys
Your comment has been recorded and will be published after moderation.
Close