Visit Sitges in La Costa Dorada
Sitges is one most important tourist resorts on the Catalan Coast. It has managed to preserve its scenic ambience and its artistic and cultural heritage. This is why Sitges enjoys a year-round tourist trade that makes more than one believe that Sitges is a non-stop party. To a certain extent this is true, since the town has a calendar dense with cultural activities and festivals.
Its Carnival has achieved world renown (visit our Gay guide of Sitges), its old-car rallies have drawn throngs, as have the floral street carpeting during Corpus Christi, the International Festival of Fantastic and Horror Cinema, the Theatre...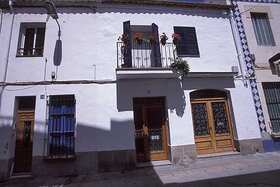 In addition, Sitges is a city of museums, with such important museums as the Maricel, halfway between "Modernist" and "Historicist", the Cau Ferrat, which used to be a meeting place for artists, with its exhibition of forged iron and paintings by Santiago Rusiñol and El Greco. Other recommended visits include the Church of Sant Bartomeu and Santa Tecla, or the Vinyet Sanctuary.
The benign climate, the beaches, the picturesque streets and a bustling commercial area make Sitges one of the best places to visit year-round.
Don't leave Sitges without having tasted the 'xato' a local specialty.
Our excursion in Sitges and our best addresses: