Economy of Catalonia
Few numbers about the economy of Catalonia: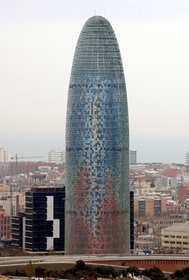 - Economy : Catalonia
(Article from the 22nd June)
According to an official release of the Catalan government, economy in Catalonia has grown 1.1% year-on-year during the first trimester of 2011. This modest growth has been led by exports, which have grown 1.7% year-on-year. However, if compared with the previous trimester, growth has been nil (0.0%), which may indicate a recent trend to stagnancy after some recovery signs in the previous trimesters.
The overall economy in Spain has grown 0.8% year-on-year during the first trimester of 2011, whereas in the European Union growth has reached 2.5% in the same period.
Hotels in Barcelona

Find best hotels in Barcelona: accommodation in City Centre & Ramblas, selection of recommended hotels or discover best hotels by the sea front!
Vacation Apartments Barcelona

Looking for a cheaper and more familiar way to stay in Barcelona?
We have a whole range of apartments for rent from 3 days.
Rent a Car

We have selected for you the best car rental companies at the best prices.