Barcelona Zoo Logo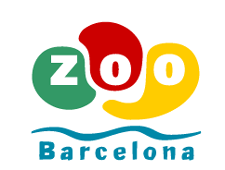 All included Barcelona breaks
Check our all included tailored city visits. 3, 4, 5, 6 or 7 days trips by themes. Romantic breaks, cultural visits, only the essential, indulge yourself or family trips....All our packages include hotel, visits, restaurants, etc...All included trips.
Romatic Barcelona breaks

Tailored trip all included

Romatic Barcelona breaks, all included. We will guide you the most romatic places to visit, romatic dinners, romatic hotels... All included from 3 to 7 days packages...You choose your dates.

Cultural Barcelona break

No worries all included

Discover the cultural side of Barcelona. From 3 to 7 days of all included tailored trip that will allow you to know the cultural side of Barcelona. Hotels, restaurants, visits...No worries for your break.

Essential Barcelona break

All included

The essential not to miss Barcelona trip, in a 3 to 7 days break all included !. Hotel, restaurants, tours, visits...no more worries. All included and with assistance while in Barcelona.
We Recommend
These are the most recommended things for your Barcelona holidays.
Your comment has been recorded and will be published after moderation.
Close