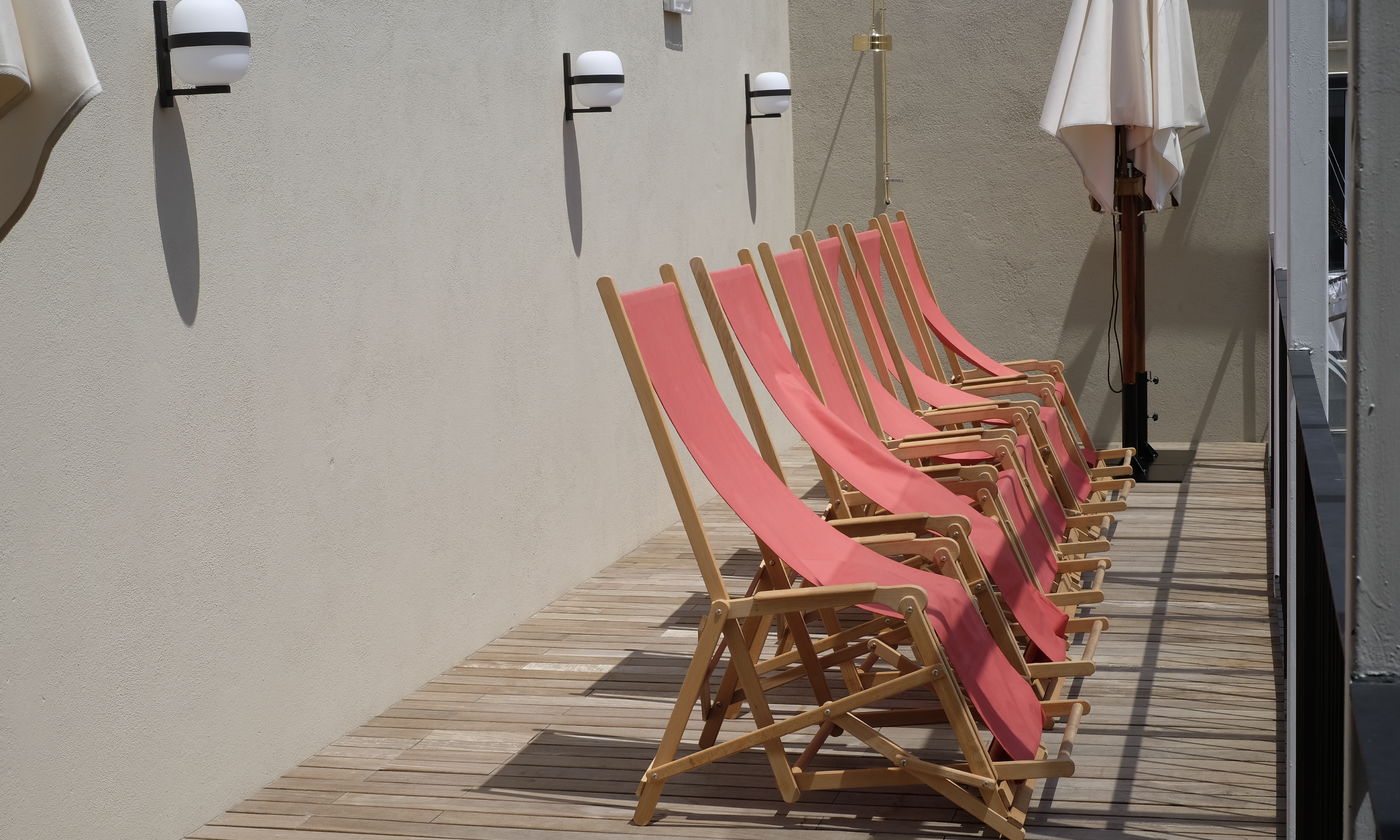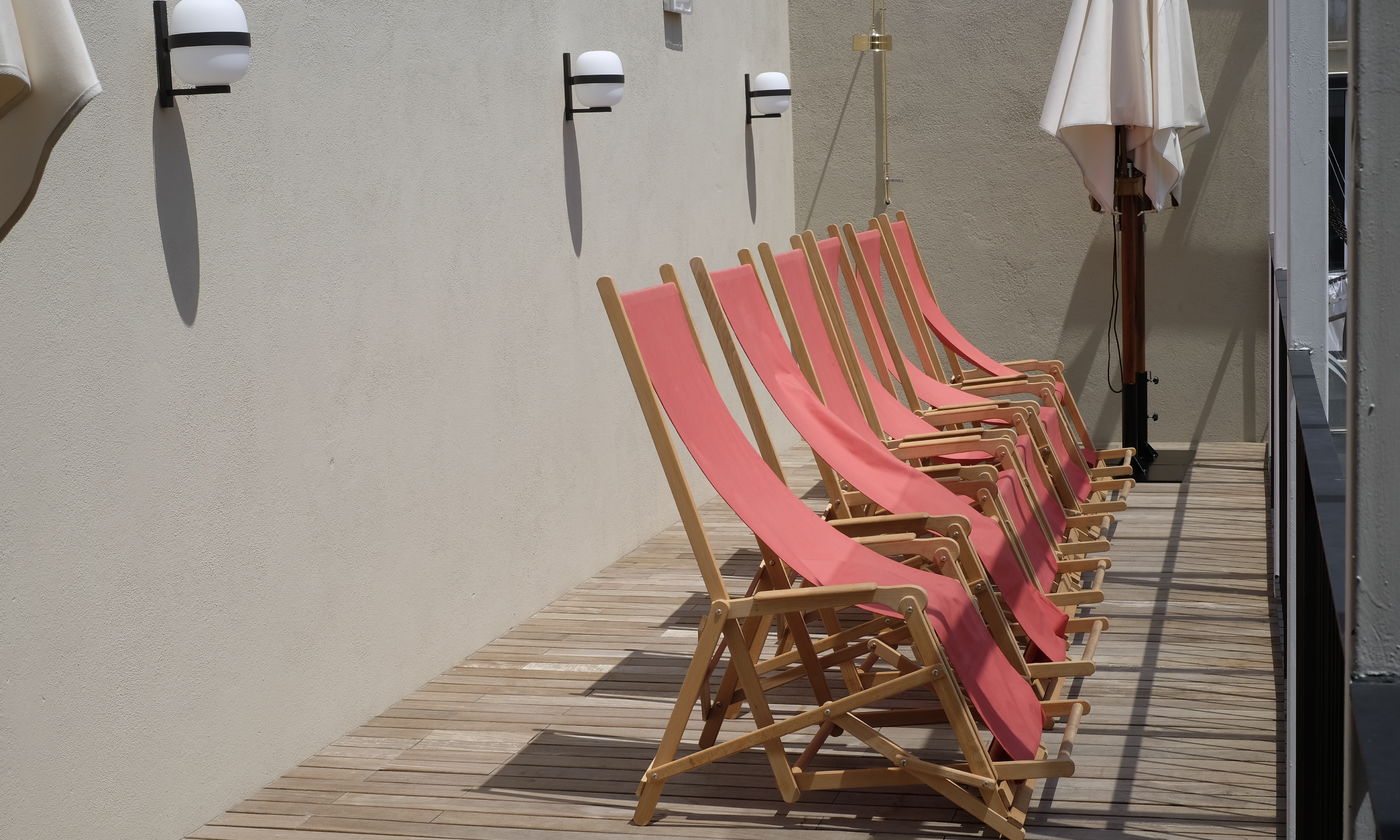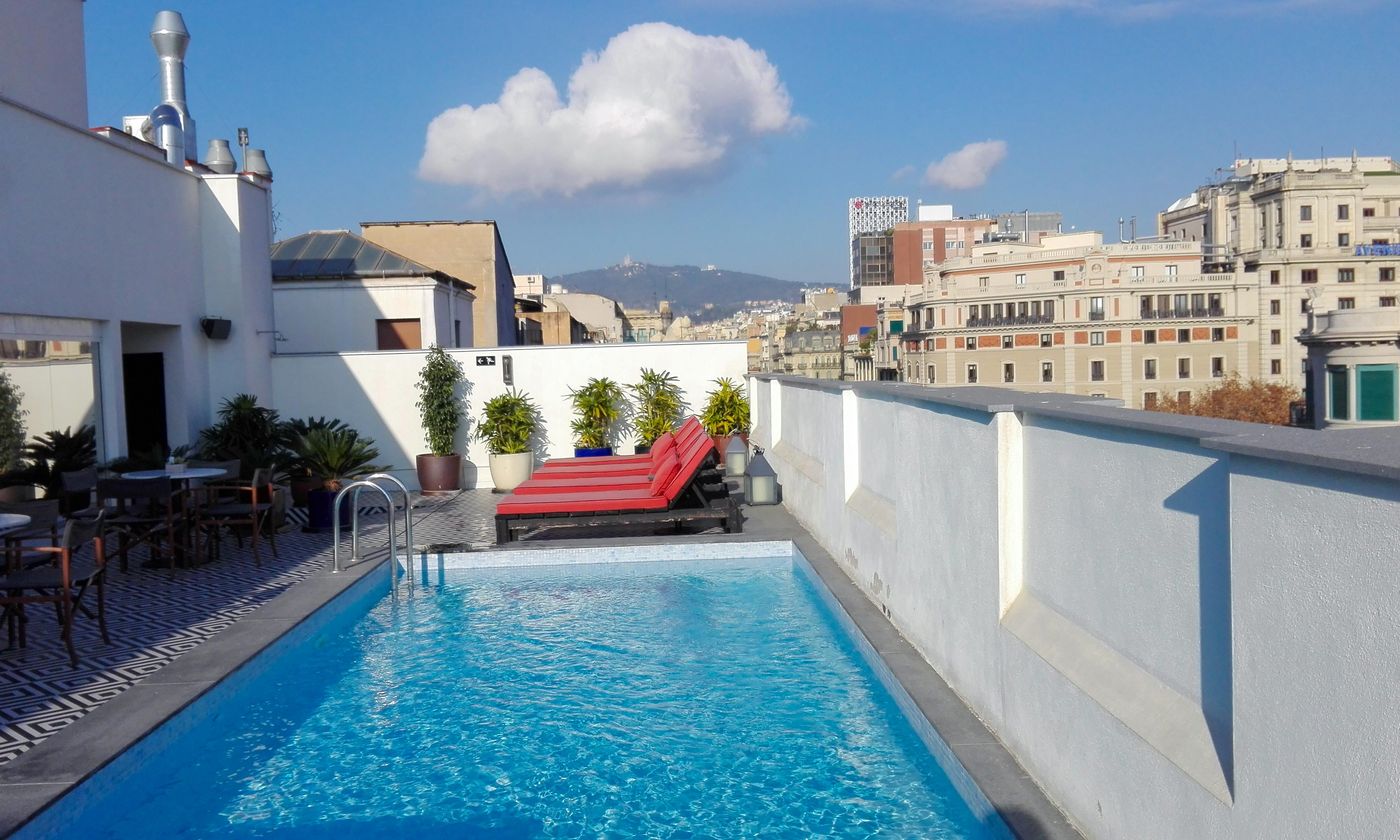 All Hotels in Barcelona:
The complete listing of our hotels in Barcelona.
Find also in our guide of the best hotels in Barcelona solution for your accommodation in Barcelona
The Ramblas with a vintage atmosphere

This time the hotel chain Chic & Basic, which we greatly appreciate, has created a vintage atmosphere from the 60s and is located just off the Ramblas. With a young and colorful decoration with a big sense of humor, and above all thought to be pleasant with nice rooms, air conditioned and quiet. We love the bicycle hire, free wifi and private parking ..

, ,

Awesome, central, modern!

In the centre, not far from the Market Santa Caterina that we adore, Musik Boutique hotel is another example of these new 3 stars of great quality. The rooms decorated with modernity are very comfortable. The stress is laid on the quality of the services and the councils like to give you the good addresses or the things to do in Barcelona the very same day. Good breakfast. Perfectly located in the old city, this hotel is very a wise choice.

, ,

Rooftop pool and great services!

134 rooms right in city centre area. The Andante is modern, very comfortable and practical. A new generation of hotel, hard to criticized due to its overall quality. One retains especially in this hotel a superb swimming pool terrace with a stunning view over the city. A great 3 stars and definitively a good quality/situation/price choice.

, ,

Impressive design for this 3 *

The chain of hotels Room Mate has an excellent reputation. Room Mate Pau is the perfect example of that. One three stars marvelously located well in city centre - close to Plaza Catalunya - which will enable you to discover Barcelona by walking. We love the ultramodern wooden decoration with white and gray surfaces and some beautiful objects where one feels immediately at ease.

, ,

Clean and modern decoration

At the port, in the Gothic quarter not far from Las Ramblas, this new and little 41 room hotel is very pleasant. Clean and modern decoration, large and silent rooms with large beds, a roof pool and solarium. We appreciate the friendly and efficient personnel, and we love its strategic location to visit the city without too long walks...

, ,

We love it!

Hard to be more centric, two steps from the Ramblas and the Plaça de Catalunya. 91 rooms decorated by Lazaro Rosa, all black and white, marble and leather with sophisticated lightning. Not very large but well distributed. We appreciate this hotel for the atmosphere: à la mode bar, meeting site for locals on Wednesday and Saturday nights, and during summer time the "Bar du Ciel" (Heaven's bar) animated by local DJ's to profit of a magnificent view of Barcelona. We love it!

, ,

New and centrally located

Warm welcome by professional staff is your first impression arriving at this 4 star hotel. A just renovated modernist building, Catalonia Catedral Hotel is located in the heart of the Gothic Quarter of Barcelona (Barri Gotic). The hotel is by the Cathedral, Plaça Sant Jaume and the unavoidable shopping street of Portal de l'Àngel. After a day of shopping or cultural visits you will need nothing else that your new room with big shower. You can also enjoy a drink in the lobby bar or the international cuisine in the hotel restaurant even though we recommend other restaurants in Barcelona.

, ,

Urban ambiance, young and modern.

Raval Rooms was design by BOPBAA, a reputable architect office (they have done the extension of the Thyssen-Bornemisza in Madrid). Urban ambiance, young and modern. Its basic but efficient. Every room has its bathroom and a suite that has even a terrace (adorable). All white and green, fresh and dynamic, and really not expensive….A good choice for a low budget !

, ,

A little 2 star that's well worth 3 stars...

A little 2 star that's well worth 3 stars. 10 minutes walk to Plaça Catalunya, offers a minimalist decoration but with good taste. 14 comfortable rooms with batrooms. The personnel will treat you as real guests and at a very reasonable price.

, ,

Futuristic decor at great value

Room Mate Emma designed by Tomas Alia's, with a futuristic decor, and accomplished with a modern facade of the architects of Nadal Moneooffice. Within just 2 minutes walk from the Diagonal metro station in Barcelona, the Rambla de Catalunya and 3 minutes from Paseo de Gracia. Between a high-end hostel and a designer boutique hotel, Room Mate Emma has reasonable rates on a design decor. Located in the heart of Barcelona, you will stay just a few minutes away from the most interesting buildings and monuments of Barcelona: like the Sagrada Familia, the Barcelona Cathedral, Park Guell or Dali's Casa Batlló.

, ,

We recommend the location and prices

The Hotel Actual in the heart of Barcelona, just on Paseo de Gracia and a minute walk to La Pedrera of Gaudí, was built on an old building with the interior totally remade. This modern 3 stars hotel that has an excellent price / quality relation, surrounds us with elegant décor and a notable personnel. All services of a modern hotel, including free wifi. We recommend not to miss the breakfast.

, ,

2 minute walk to the Ramblas..

A brand new hotel on the Rambla del Raval, that means a 2 minute walk to the Ramblas…A nice effort has been made to decorate the hotel and the rooms. We are in a "Barcelonese" design, no big names but clean and pleasant. The rooms are relatively large. Why not ?

, ,

Elegant, warm and animated.

On a nice 19th entury building, the Sixtytwo hotel is located in Paseo de Gracia in between the Casa Batllo and the Casa Milà. Difficult to ameliorate for Gaudi enthusiast. Also difficult to be in a better centered location in Barcelona, right on the best shops of the city can be found. It catches our attention de zen and warm atmosphere. The cocktail bar has good ambiance at evenings. Generous breakfast and nice employees. We like and recommend it.

, ,

Very comfortable

A four star hotel well situated in the Eixample. We appreciate on this design hotel the Spa and the little pool at the terrace, the charming cocktail bar and his excellent restaurant Le Gaig, one of the best tables in the city, renown by his traditional cuisine ( one Michelin star). The rooms are relatively small but very functional, perfectly equipped and definitively very comfortable. If you can, ask for the Privilege Suite, larger, offers a magnificent view of the city. Well ranked by our clients, we can only recommend it.

, ,

Design, centrally located and practical

At the limits of the El Born area, the practical hotel K&K Picasso characterizes by its perfect location to visit de historical Barcelona areas. With a modern design, this hotel is efficient and pleasant . We like the quality of the rooms, the silence of its environment, the pool on the terrace offering greats views of the city and the attentive and helpful staff. Really practical.

, ,

Ultra chic, ultra warm and contemporary

In the heart of Barcelona Hotel DO Plaça Reial has been renovated lately by famous architect Oriol Bohigas and by interiors designer Lázaro Rosa Violán. Ultra chic, ultra warm and contemporary this place will also please epicureans with gastronomic Mediterranean cuisine restaurants. Just DO it!

, ,

Grand Luxe hotel

Rococo, baroque the Hotel Palace is a "figura" among the luxury hotels in Barcelona. Fine tapestries and thick fitted carpets, atmosphere is refined coming very close to the perfection and the calmness. Staff is just superb and food exceptional. You are next to most beautiful shops. The history of Barcelona and The Hotel Palace go hand in hand. Salvador Dali required a room for the statue of its horse "You are not obliged to do so" The Hotel Palace is close to the lively Ramblas. Visit "Caelis" the 1 Michelin star restaurant to discover the last carta of the young and talented Chef Romain Fornell!

, ,

Calm and voluptuousness!

Some fragments of the old Roman wall of Barcelona, ​​the freshness of a green indoor garden, some beautiful objects and works of art, decoration ultra-design. Mercer is the five-star that will not leave you indifferent. Everything is bright and cozy, free from the perpetual excitement of the city and yet in the heart of the Gothic Quarter. You are only 10 minutes from Las Ramblas. An unforgettable rooftop pool terrace!

, ,

Surprising five star

Ohla Hotel in a surprising five star hotel located in the very centre of Barcelona on the site of the former Palace of the first Count of Barcelona. Today an avant-garde interior design hotel that contrasts a lot with its neoclassic façade. We love its terrace with swimming pool that offers one of the most beautiful aerial view of the city...

, ,

A remarkable 3-star hotel!

Yurbban Trafalgar Hotel is a small 3 star 56 rooms that has everything a great 4 star so compliments accumulate about him. To summarize it would good enough to say that it is impossible to leave the rooftop pool terrace, its "chill out" area and cocktails so it feels good, that the tastefully decorated rooms are fully equipped and truly soundproof.

, ,

Chic and pleasure!

Its wonderful decoration where the chic outweighs the contemporary, we discover with pleasure an a hugegreen wall that does not fail to refresh the atmosphere when the city is bustling. We also retain a beautiful roof top terrace with swimming pool that offers a panoramic view of the city. The 80 high and bright rooms are all dressed in white, fully equipped and ultra-silent, they immediately inspire wellbeing and calm...

, ,

Elegance and modernity!

Located next to Plaza Catalunya and Paseo de Gracia (the most reknown shopping avenue) Catalonia Square is one of our favorites. Very new, only 58 rooms, a modern and stylish décor and an absolutely impeccable service. On the roof, a magnificent terrace , swimming pool and solarium. The dream!

, ,
Discover the city at your own pace!

You can never think enough about the hop-on hop-off bus tour to discover a city! It is however an extraordinary and economic way to make a first connection with its main tourist attractions, without stress, at its own pace...

More
Your comment has been recorded and will be published after moderation.
Close