The Barcelona World Race
The Barcelona World Race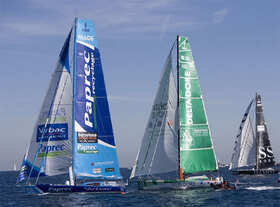 The Barcelona World Race is a new two-handed, non-stop round the world yacht race who started on the 11th November, 2007 [and to be held every four years]. For the its first edition, this race has seen the world's best professional sailors from both solo and fully crewed disciplines coming together to compete against each other in teams of two.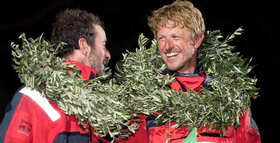 Ireland's Damian Foxall helped lead the Paprec-Virbac 2 boat to victory in the inaugural Barcelona World Race on February 2008.Along with co-skipper inaugural Barcelona World Race Jean-Pierre Dick, Foxall steered the boat across the finishing line, after 93 days at sea, exactly three months after the start.
Next Barcelona World Race wil be held in 2010!
The Barcelona World Race is a joint venture between the Fundació per la Navegació Oceànica de Barcelona [FNOB] and leading event management company, OC Events...
A video on the Barcelona World Race:
...More on Barcelona World Race
Your comments : Barcelona World Race
Hotels in Barcelona Centre

Our selection of Best Hotels in Barcelona's city centre.
Some recommendations of the hotels in the city centre that we believe give better ratio of price/quality.
Vacation Apartments Barcelona

Looking for a cheaper and more familiar way to stay in Barcelona?
We have a whole range of apartments for rent from 3 days.